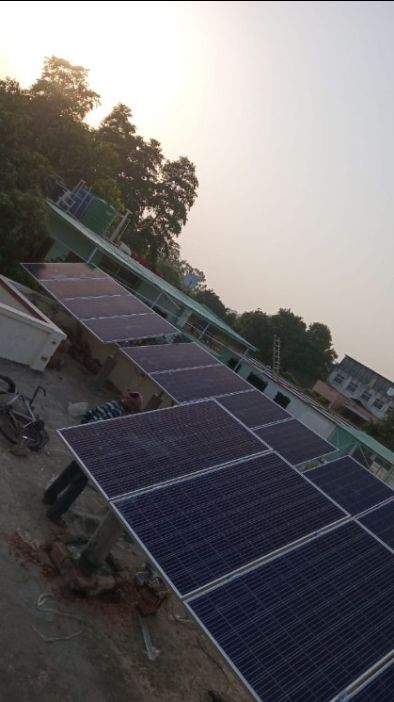 Vortex Solar Powers Homes Of Residents In UP
Power utility Uttar Pradesh Power Corporation Limited (UPPCL) has proposed hiking electricity tariffs by more than 25 per cent for domestic consumers, moving after Lok Sabha elections got over, Against the prevailing power tariff of Rs 4.90 per unit for the first 150 units of monthly consumption, UPPCL has proposed to increase the slab by more than 26 per cent to Rs 6.20 per unit.
Similarly, the variable slab for power consumption between 151-300 units, 301-500 units and 500 units upwards have been proposed to be increased by 12-20 per cent to Rs 6.50 unit (Rs 5.40 at present), Rs 7 per unit (Rs 6.20) and Rs 7.50 per unit (Rs 6.50) respectively. Additionally, the fixed monthly charge for a domestic connection is also proposed to be upped by 10 per cent.

GO SOLAR AND PROTECT YOUR SELF FROM RISING PRICES
ON GRID SOLAR POWER PLANT HAS NET METERING FEATURE. WHICH MEANS THE ELECTRICITY PRODUCED BY YOUR SOLAR POWER PLANT WILL BE REDUCED FROM YOUR ELECTRICITY BILL. THEREFORE EVEN IF ELECTRICITY PRICES INCREASE YOU DONT HAVE TO BOTHER ABOUT THEM AS YOU ARE GETTING YOUR MOST OF ELECTRICAL REQUIREMENTS FROM SOLAR POWER PLANT. FOR EXAMPLE , SUPPOSE YOUR CONSUMPTION IS 800 UNITS PER MONTH, AND YOU HAVE INSTALLED 5 KW ON GRID SOLAR POWER PLANT, IT WILL PRODUCE AROUND 700 UNITS PER MONTH. AT THE END OF THE MONTH YOUR ELECTRICITY BILL WILL BE ONLY 100 UNITS AND INCREASED ELECTRICITY CHARGES WILL APPLY TO THESE 100 UNITS ONLY. IF YOU HAD INSTALLED 6 KW SOLAR PLANT, YOU DID NOT EVEN HAD TO BOTHER ABOUT EVEN THOSE 100 UNITS ALSO !!!!
FILL THE FORM BELOW TO LEARN MORE ABOUT HOW SOLAR POWER PLANT CAN HELP YOU PROTECT FROM RISING ELECTRICITY PRICES