We are vortex solar
about Our company
We are MNRE approved Photovoltaic System Integrator, we develop, plan, build and operate Utility-Scale, Residential, Commercial and Industrial Photovoltaic Plants. As a Ministry of New and renewable energy (MNRE) Channel Partner, we are specialized in the design and installation of solar power plants.
Learn More
Our
Achievements
We're an ambitious workaholic, but apart from that, pretty simple persons.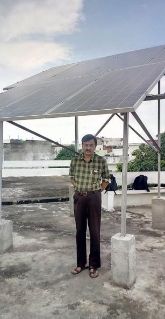 NO-1
SOLAR
COMPANY 
IN INDIA

YOU CAN VERIFY 
FROM YOUR 
STATE NODAL AGENCY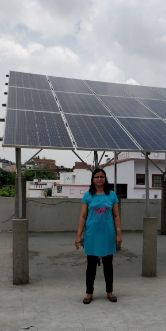 4000+
INSTALLATIONS
VISIT A SITE
NEAR YOU TO 
FEEL OUR
PRESENCE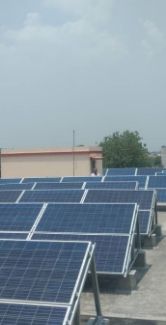 Highest
Subsidy
Cases 
WE HAVE
HELPED ALL OUR
CLIENTS GET THEIR
SUBSIDY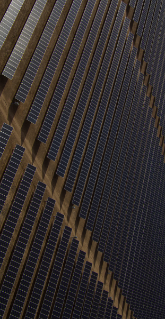 LARGE SCALE
UTILITY SCALE
PROJECTS
EXECUTED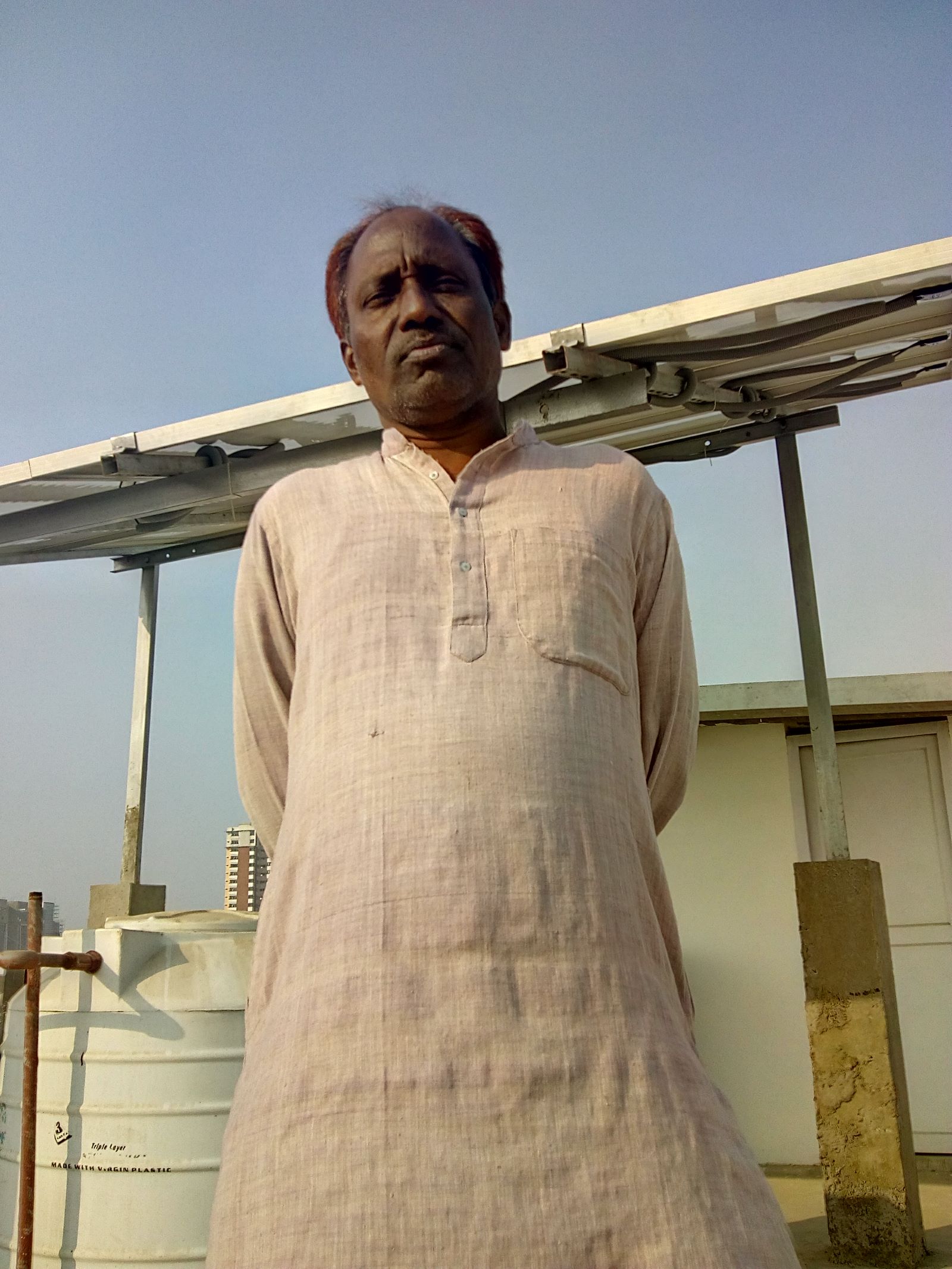 Promote Innovatively 
To encourage greater adoption by households we aim to promote solar energy innovatively. By innovatively we mean that we bring new elements to our promotion strategy (like organized enhancement of social prestige, organizing seminars in consultation with stakeholders, etc.). Rather than just cost benefit analysis of installing a solar power plant, we bring an emotional value factor to completely revolutionize the solar PV field.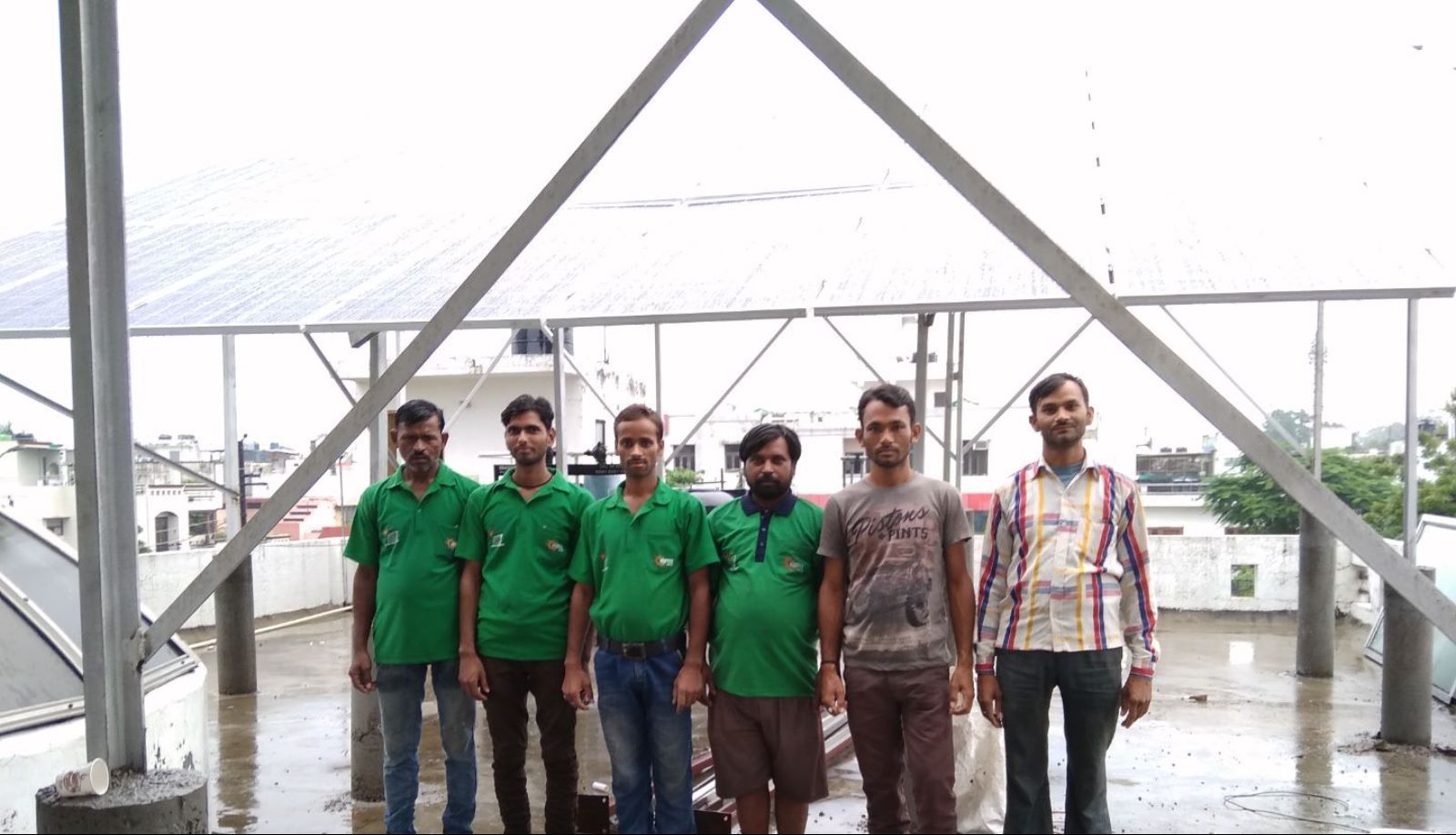 Scientific Approach
After promotions next step is installation and for that purpose we follow the most scientific approach with properly written procedures, questionnaires, checklists etc. to make sure that the consumer gets the most efficient and cost effective solar solution. Once we are able to install our product at household level we aim to develop a lifelong friendship and offer energy consultancy forever.
Help save
world
Our company works in the field of solar photo-voltaic based energy to build a sustainable future. Three fold aim of the company is to encourage people (private households and commercial establishments) to adopt solar energy, incorporate best practices to install most efficient and cost effective solar plants and promote innovation to develop new products which utilize solar power in both rural and urban areas..
425000
KW
Total Capacity Installed Till Last Month
1861500
kWh
Electricity Produced Till Last Month
837675
Co2 Avoided
We saved Green House Gas Emission
8500000
Equivalent Trees
Its Equivalent to this many Trees Planted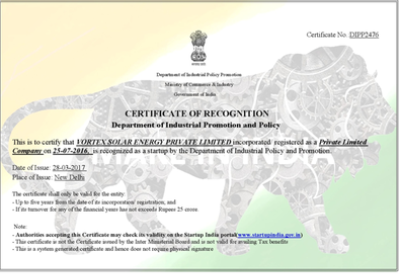 Governement Recognised Start-Up
We are Recognized by Department of Industrial Policy and Promotion as Start-up Under Start Up India Program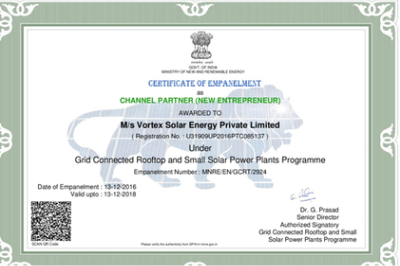 MNRE Channel Partnership
Ministry of New and Renewable Energy has Empaneled us as Channel Partner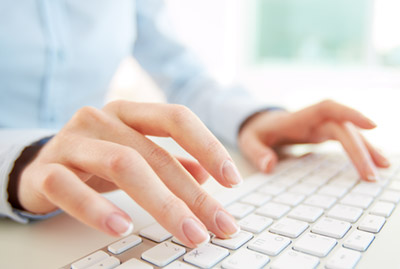 ISO 9001 Certified
We are Certified ISO 9001 Company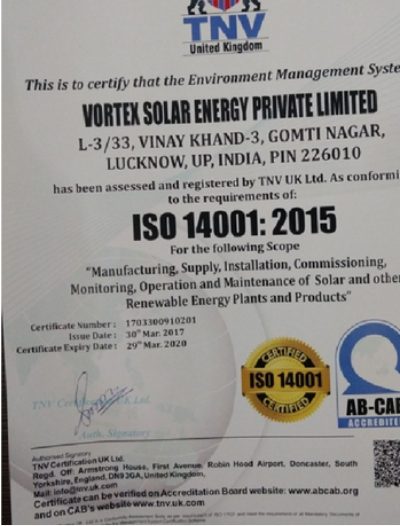 ISO 14001 Certified
Our Environmental System has been certified as compliant of ISO 14001 Standards
We are the
best
Vortex Solar Energy Private Limited is an ISO 9001 and ISO 14001 (Environment management System) certified private limited company registered under companies act. We are channel partner of Ministry of New and Renewable Energy (Empanelment Number-MNRE/EN/GCRT/2924).We have been incubated by IIt BHU and with their recommendation we are recognized as a start up working towards innovation under "Startup India Program" by Department of Industrial policy and promotion, Government of India. We are the first start up in solar field in Uttar Pradesh. Further granted income tax exemption from Inter Ministerial Board, GOI.